Astrological Indications: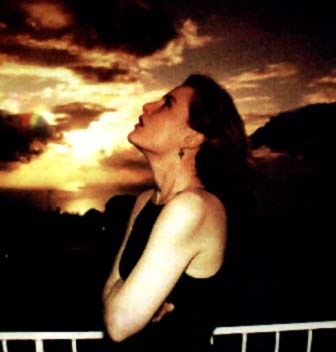 Element: Fire
Quality: Fixed
Ruler: the Sun
Symbol: the Lion
Motto: "I create"
Dominant faculty: feeling
Image: balanced strenght
Stones: yellow topaz, tiger's eye, ruby, and milky yellow amber
Color: ocher, golden hues
Body areas: heart, back, spine
Musical keys: E-flat major and G-sharp minor
Plants: sunflowers, chamomile, lavendar
Trees and shrubs: hazel, almond, apple
Attractions to: Scorpios, Capricorns, and other Leos
Medieval condition: hot
Medieval temperament: choleric
Medieval humour: yellow bile
Psychological orientation: subjective
Physical state: combustive
Strenghts: structure, altruism, thoughtfulness
Weaknesses: righteousness, authoritarianism, tendency to prod

Gillian's Tarot Indications:
The number 9 card of the major
Arcana is the Hermit, who walks
carrying a lantern and stick.
The hermit represents meditation,
isolation, and silence.
Well, I'm sure that was an enlightening experience for all of you. I, for one, know that I can finally sleep at night knowing what Gillian's musical keys and trees/shrubs are. But, it's cool, right? Ok, don't answer that.